My Hometown – Scarborough, Maine
Place of much grass
Abenaki Indians called Scarborough Owascoag meaning a "place of much grass" after it's large salt marshes.
FACTS
Estimated Population (based on 2014) – 19,524
Square Miles – 70.63
First Settler – 1635
Median Household Income – $78,359
Total Businesses (2012) – 2,399
The town of Scarborough is a coastal resort area on the southern coast of Maine. The distance from Maine's largest city, Portland, is just 7 miles. The town is famous for its scenic beaches and recreation facilities.
Scarborough has a rich history with recordings going back to the early years of the 17th century. The town was founded when Captain Thomas Cammock built a house in 1635 on a piece of land which was 1500-acre in size and which is now known as Prouts Neck. Soon people settled in the vicinity and many modern areas were established. The area was attractive for the new comers as it offered great opportunities for fishing and farming. By 1658, the independent land holdings were incorporated as Scarborough.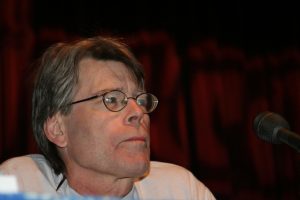 Even for a small town with a population of less than 20,000 people in an estimated census of 2012, it has produced the likes of Stephen King, author, who spent his early years on Black Point Road in Scarborough, the historian John Wingate Thornton and Rufus King who was a US senator and an ambassador to Britain at one point in his life. Other notable celebrities include: Roger Goodell, NFL Commissioner, Glenn Close, Six time Academy Award-nominated actress and Joe Bessey, former owner and driver with NASCAR.
The Scarborough school system ranks among the top ten in Maine, with Scarborough High School listed at number seven. The school's mascot is the Red Storm. The athletics department is competitive in Class AA sports and offer 26 varsity sports teams.
The list of parks and facilities is nearly endless. The Blackpoint Park is a community garden located at Black Point Road and has multiple uses for the residents nearby. Then there is Eastern trail on Pine Point road for those who're conscious about their trailing needs. The Memorial park on Durant Drive is located at Oak Hill and includes a range of fun filled activities for both young ones and the not so young ones such as gazebo, trails and skateboard parks etc.
The Peterson Complex is located at Old Blue Point Road and has multiple fields equipped with equipment for the playground and a jogging trail covers the boundaries of this complex. On Quentin Drive, there is Middle School Sports Complex which has fields for softball, baseball and a multi-use field. The High School Sports Complex has turf, baseball, softball and basketball courts along with an ice rink and tennis courts.
The Willey Sports Complex on Tenney Lane is also a great place for recreation as it has options for almost everyone in the family such as a full-sized baseball field, a soccer field and jogging area around the inside boundary of the complex.
Similar to the parks, there are many beaches in the town as well which are a great attraction for visitors too. Ferry beach is located along the Scarborough river channel and it generally protected from ocean waves. It is open from sunrise to sunset with a parking lot and facilities and the restrooms are equipped with showers. There is also access to municipal boat launch and a snack bar is present when you feel hungry.

The Pine Point Beach is also a public beach with similar facilities and it's a better option for surfing due is its open nature as compared to Ferry Beach. Other beaches include Higgins, which is a privately maintained beach with public access and Scarborough beach which is operated by an independent contractor. All these are great places to visit with friends and family after a long day at work.

Even though Scarborough is a coastal city, it offers many activities other than leisurely walks on the beach to its residents. Scarborough Marsh Audubon Center is the state's largest marsh which you can visit either by hiring a canoe or by taking a leisurely stroll to observe the birdlife from a close view. There is also an 18-home golf course which is spread over an area more than 200-acres and great efforts have been taken for its maintenance. Not only the course is a sight to behold, the staff is courteous and highly professional too!

There are some great places to satisfy the cravings of the shopaholic in all of us. Scarborough has the honor of hosting the world's single life-size Chocolate Moose. The best place to satisfy your taste buds is Len Lebby Candies which delivers handmade chocolates and candies made of some of the most special and exquisite ingredients. You can't miss Len Lebby when you visit Scarborough! Places like Bayley's Lobster Pound, Rising Tide Restaurant, Ken's Place, Clambake, Romeo's pizza and others are worthy of visits too.
Did you know? Scarborough was named Google's eCity Award in 2013 – recognizing the strongest online business community in each state

Since Scarborough is a highly popular destination for people on vacation, there are many lodgings available for visitors. Some of the best places to spend a few nights include places like Homewood Suites by Hilton Portland, Fairland Inn, Higgins Beach Maine, Wassamki Springs and Black Point Inn etc. All of these are located in beautiful locations for example, Black Point Inn is surrounded by water on three out of its four sides whereas Wassamki Springs has its own private lake.

There are many pet lovers amongst us and we all know that pets need great care especially when they're away from home. The Maine Veterinary Referral Center specializes in the care of our canines and feline companions providing advanced services like surgery, CT scanning and emergency services along with a host of others as well and the best thing is that it is open 24 hours a day for 365 days in a year so no matter what problems your pet faces when away from home, it is going to get some of the best healthcare available.

These are some of the reasons which make my hometown, Scarborough, such a special place to live!
Places to Eat:
KEN'S PLACE – SEAFOOD
207 Pine Point Rd, Scarborough, ME
(207) 883-6611
Famous for seafood since 1927. You can't beat the freshness and quality of our seafood! We are open from the 3rd week of March until the 3rd week of October every year. Come visit us and indulge!!
BAYLEYS LOBSTER POUND- SEAFOOD
9 Avenue Six, Scarborough, ME
(207) 883-4571
www.bayleys.com
Since 1915. We are a family owned and operated lobster pound in southern Maine. We serve take-out sandwiches and chowders, cook lobsters free of charge and have a full offering of fish, shellfish, clams, live lobsters and oysters in our fish market.
THE EGG AND I – BREAKFAST
183 Us Route 1, Scarborough, ME
(207) 730-7215
www.theeggandirestaurants.com
Open from 6am to 2pm weekdays (2:30pm on weekends) The Egg & I offers gourmet coffee, 100% pure-squeezed orange juice and a variety of menu choices you will enjoy time and time again. Favorites include our benedicts, omelettes, waffles and whole wheat pancakes. We also offer an assortment of non-egg dishes.
SEBAGO BREWING COMPANY
201 Southborough Dr, Scarborough, ME (207) 874-2337
www.sebagobrewing.com
We poured our first beer at the original Sebago Brewing Company brewpub in 1998. We are three guys who want to create a great place to work. We are honored to be a local Maine favorite, known for our commitment to community, awesome staff, and creative craft beer and food. Wherever you're enjoying Sebago beer, our goal is to make sure you are having the best experience possible. That is our commitment to you and our commitment to craft beer.
Now drink up, there's more to come.
CLAMBAKE SEAFOOD RESTAURANT
350 Pine Point Rd, Scarborough, ME
(207) 883-4871
www.theclambake.com
The Clambake sits on Maine's largest salt water marsh right beside the famous Old Orchard Beach. We have four large dining rooms all looking out over the marsh. With a seating capacity of over seven hundred, we have eliminated waiting for tables. We offer a casual "come as you are" atmosphere where children are always welcome. They will love feeding our friendly seagulls in our backyard.
FAMOUS DAVE'S BARBECUE
1 Cabela Blvd, Scarborough, ME
(207) 510-0025
www.famousdaves.com
We serve amazing BBQ to friends and fellow food lovers. You can grab a seat, get your order to go, or have us cater your event. A passion for authentic BBQ is behind everything we do. Our pitmasters get their hickory logs smoldering around 4 a.m. We start with top quality meats, hand-rub them with fresh spices, and slow-cook them to perfection.
SALTY BAY SEAFOOD
68 Jones Creek Dr, Scarborough, ME
(207) 883-9717
The premier destination for appetizing fast food and tasty seafood, Salty Bay in Scarborough is one of the area's top-rated restaurants. It's a popular restaurant for visitors that want an awesome meal.
ANJON'S – ITALIAN
521 Us Route 1, Scarborough, ME
(207) 883-9562
www.anjons.com
Anjon's is proud to continue serving Southern Maine for the 56th year. Our goal is to offer the finest in dining pleasure available. All of our dishes are prepared by chefs who take time and pride to provide the best cuisine possible.
EL RAYO – MEXICAN
245 US Route 1, Scarborough, ME
(207) 494-1000
www.elrayotaqueria.com
At El Rayo we are committed to flavorful and healthy cooking. We go to great lengths scouring the region for the highest quality produce and other ingredients. During the summertime, we use up to 20 cases of locally grown tomatoes and we will order 200 pounds of sustainable pollock every week. Our fish tacos are well-loved for a reason!
PAT'S PIZZA
209 Us Route 1, Scarborough, ME
(207) 883-8441
www.patspizzascarborough.com
Pat's Pizza of Scarborough is not only a great place to have a family dinner, but it is also part of the community. We've been in the heart of the Scarborough community since 1985, and been winning awards for our great food and atmosphere ever since.
THE DAIRY CORNER
612 Us Route 1, Scarborough, ME
(207) 883-6939
www.dairycornericecream.com
The Dairy Corner is a great place for the whole family to enjoy delicious ice cream.
With over 70 hard serve flavors, many tasty yogurts, classic vanilla and chocolate twist, and a new soft serve flavor each week, The Dairy Corner is a favorite destination for everyone.
O'REILLY'S CURE
264 US Route 1, Scarborough, ME
(207) 420-7515
O'Reilly's Cure Restaurant & Bar, is to be located at Bessey Square, 264 US Route 1 across from Town Hall and shares the complex with Scarborough Grounds. The build to suit restaurant will be 4200 sq. ft. with an outdoor seasonal patio. Owners, Patrick & Sue O'Reilly have been planning to open for over 2 years and it has now come to fruition. The restaurant will serve an eclectic American menu with some Irish fare and the full bar will have 12 beers on tap including local craft beer.