Places to Eat in Scarborough Maine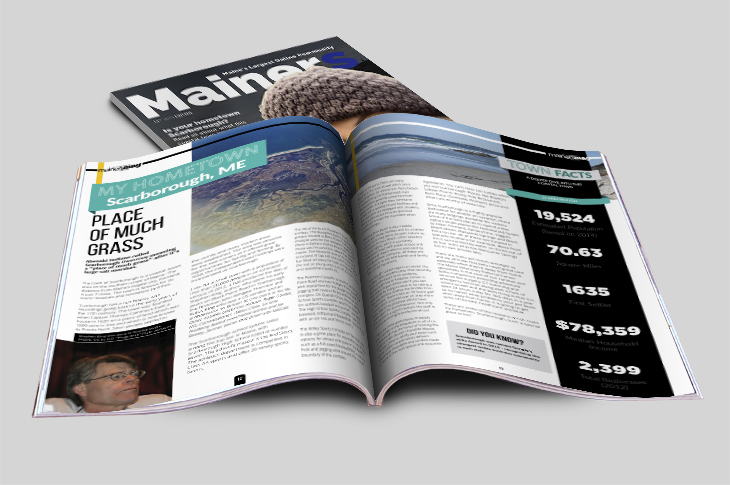 KEN'S PLACE – SEAFOOD
207 Pine Point Rd, Scarborough, ME
(207) 883-6611
Famous for seafood since 1927. You can't beat the freshness and quality of our seafood! We are open from the 3rd week of March until the 3rd week of October every year. Come visit us and indulge!!
BAYLEYS LOBSTER POUND- SEAFOOD
9 Avenue Six, Scarborough, ME
(207) 883-4571
www.bayleys.com
Since 1915. We are a family owned and operated lobster pound in southern Maine. We serve take-out sandwiches and chowders, cook lobsters free of charge and have a full offering of fish, shellfish, clams, live lobsters and oysters in our fish market.
THE EGG AND I – BREAKFAST
183 Us Route 1, Scarborough, ME
(207) 730-7215
www.theeggandirestaurants.com
Open from 6am to 2pm weekdays (2:30pm on weekends) The Egg & I offers gourmet coffee, 100% pure-squeezed orange juice and a variety of menu choices you will enjoy time and time again. Favorites include our benedicts, omelettes, waffles and whole wheat pancakes. We also offer an assortment of non-egg dishes.
SEBAGO BREWING COMPANY
201 Southborough Dr, Scarborough, ME (207) 874-2337
www.sebagobrewing.com
We poured our first beer at the original Sebago Brewing Company brewpub in 1998. We are three guys who want to create a great place to work. We are honored to be a local Maine favorite, known for our commitment to community, awesome staff, and creative craft beer and food. Wherever you're enjoying Sebago beer, our goal is to make sure you are having the best experience possible. That is our commitment to you and our commitment to craft beer.
Now drink up, there's more to come.
CLAMBAKE SEAFOOD RESTAURANT
350 Pine Point Rd, Scarborough, ME
(207) 883-4871
www.theclambake.com
The Clambake sits on Maine's largest salt water marsh right beside the famous Old Orchard Beach. We have four large dining rooms all looking out over the marsh. With a seating capacity of over seven hundred, we have eliminated waiting for tables. We offer a casual "come as you are" atmosphere where children are always welcome. They will love feeding our friendly seagulls in our backyard.
FAMOUS DAVE'S BARBECUE
1 Cabela Blvd, Scarborough, ME
(207) 510-0025
www.famousdaves.com
We serve amazing BBQ to friends and fellow food lovers. You can grab a seat, get your order to go, or have us cater your event. A passion for authentic BBQ is behind everything we do. Our pitmasters get their hickory logs smoldering around 4 a.m. We start with top quality meats, hand-rub them with fresh spices, and slow-cook them to perfection.
SALTY BAY SEAFOOD
68 Jones Creek Dr, Scarborough, ME
(207) 883-9717
The premier destination for appetizing fast food and tasty seafood, Salty Bay in Scarborough is one of the area's top-rated restaurants. It's a popular restaurant for visitors that want an awesome meal.
ANJON'S – ITALIAN
521 Us Route 1, Scarborough, ME
(207) 883-9562
www.anjons.com
Anjon's is proud to continue serving Southern Maine for the 56th year. Our goal is to offer the finest in dining pleasure available. All of our dishes are prepared by chefs who take time and pride to provide the best cuisine possible.
EL RAYO – MEXICAN
245 US Route 1, Scarborough, ME
(207) 494-1000
www.elrayotaqueria.com
At El Rayo we are committed to flavorful and healthy cooking. We go to great lengths scouring the region for the highest quality produce and other ingredients. During the summertime, we use up to 20 cases of locally grown tomatoes and we will order 200 pounds of sustainable pollock every week. Our fish tacos are well-loved for a reason!
PAT'S PIZZA
209 Us Route 1, Scarborough, ME
(207) 883-8441
www.patspizzascarborough.com
Pat's Pizza of Scarborough is not only a great place to have a family dinner, but it is also part of the community. We've been in the heart of the Scarborough community since 1985, and been winning awards for our great food and atmosphere ever since.
THE DAIRY CORNER
612 Us Route 1, Scarborough, ME
(207) 883-6939
www.dairycornericecream.com
The Dairy Corner is a great place for the whole family to enjoy delicious ice cream.
With over 70 hard serve flavors, many tasty yogurts, classic vanilla and chocolate twist, and a new soft serve flavor each week, The Dairy Corner is a favorite destination for everyone.
COMING SOON! O'REILLY'S CURE
264 US Route 1, Scarborough, ME
(207) 420-7515
O'Reilly's Cure Restaurant & Bar, is to be located at Bessey Square, 264 US Route 1 across from Town Hall and shares the complex with Scarborough Grounds. The build to suit restaurant will be 4200 sq. ft. with an outdoor seasonal patio. Owners, Patrick & Sue O'Reilly have been planning to open for over 2 years and it has now come to fruition. The restaurant will serve an eclectic American menu with some Irish fare and the full bar will have 12 beers on tap including local craft beer.