WHAT IS A GREEN SMOOTHIE?
It's no secret that there are multiple benefits of eating greens. The theory dates all the way back to the 1920's. Most of you may remember the Jolly Green Giant or the popular cartoon character called Popeye the Sailor Man. Popeye would consume a big helping of spinach before getting a boost of strength. These characters were nothing more than a marketing tool steered towards our youth to persuade them to eat healthy.
Let's be honest, there is nothing appetizing (or appealing) about these green vegetables sitting on our dinner plate.
By the mid-1930's, the health industry (mainly on the West Coast) found a creative way to integrate fruits and vegetables into our diets by creating the "smoothie". This concept took nearly 40 years before getting popular. It wasn't until Steve Kuhnau, the owner and founder of Smoothie King, blended healthy ingredients into their smoothies before it changed from a fruit smoothie to a green smoothie.
Today, the green smoothie concept has turned into a craze. You could type "green smoothie" into any search engine and you'd get thousands of results. This is not be coincidence.
There are some real benefits of consuming these green drinks.
FIVE BENEFITS OF GREEN SMOOTHIES
1. STAYING HEALTHY
Research shows that "chimpanzees share an estimated 99.4% of their genes with humans. At the same time, these animals possess an extremely strong natural immunity to AIDS, Hepatitis C, cancer, and other fatal human illnesses." Chimpanzees are omnivores and eat primarily vegetables.
2. NATURAL ENERGY BOOST
Natural energy boost – we all need a little pep in our steps sometimes – this is a healthier alternative for your morning coffee, tea, latte, espresso, cappuccino or energy drink. They also keep you well hydrated.
3. WEIGHT LOSS
They can be a great meal supplement and fast way to shed those unwanted pounds. Smoothies are generally low in calories but very filling.
4. QUICK MEAL
We live in a fast paced world and are increasingly looking for meals on-the-go. Smoothies can be very quick to make and only require a blender. It's also a great way to get your daily vegetable intake.
5. "CAN BE" INEXPENSIVE
A homemade smoothie will cost you under $5 per glass.
Smoothie Challenge -10-Day Refresh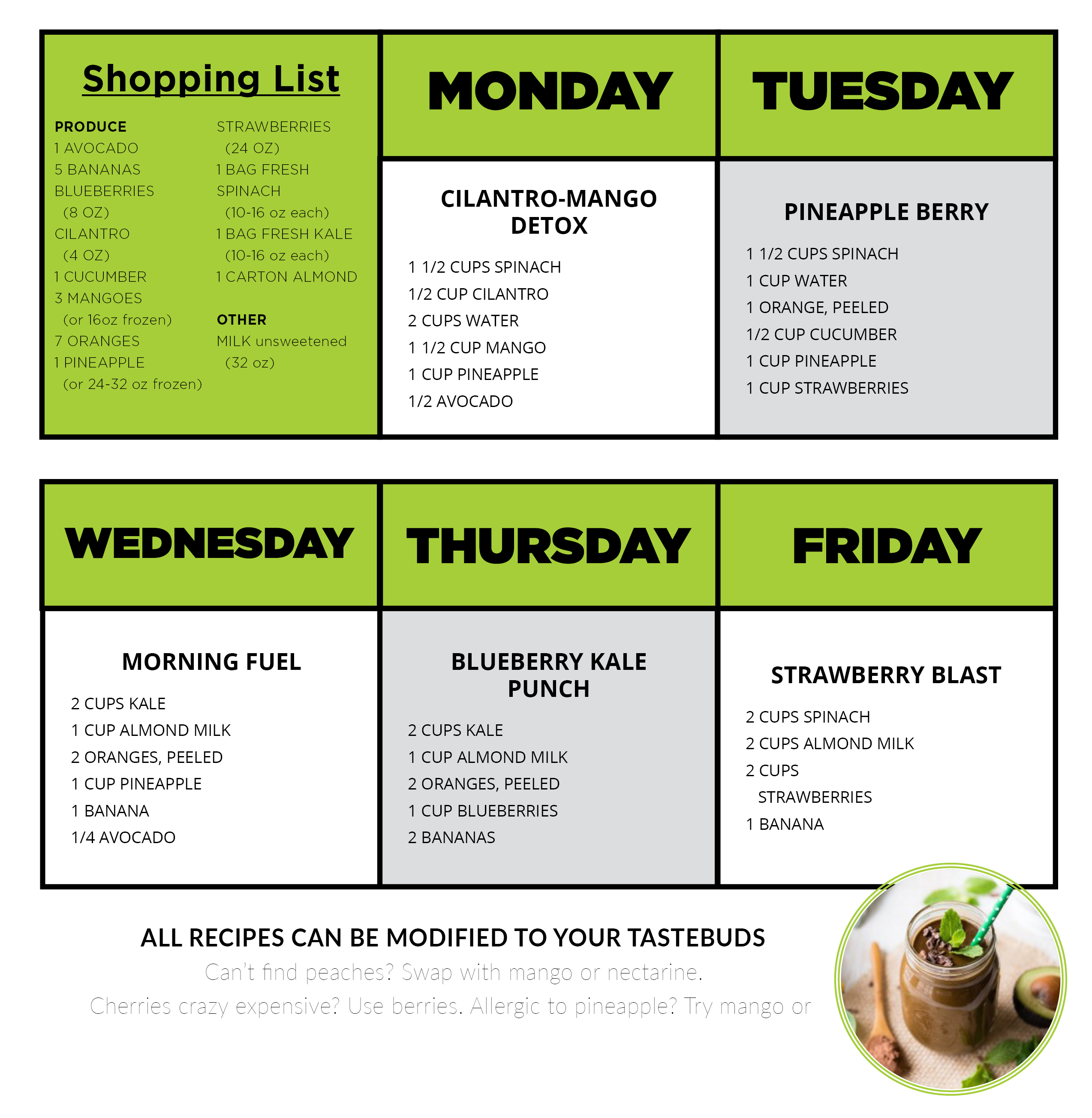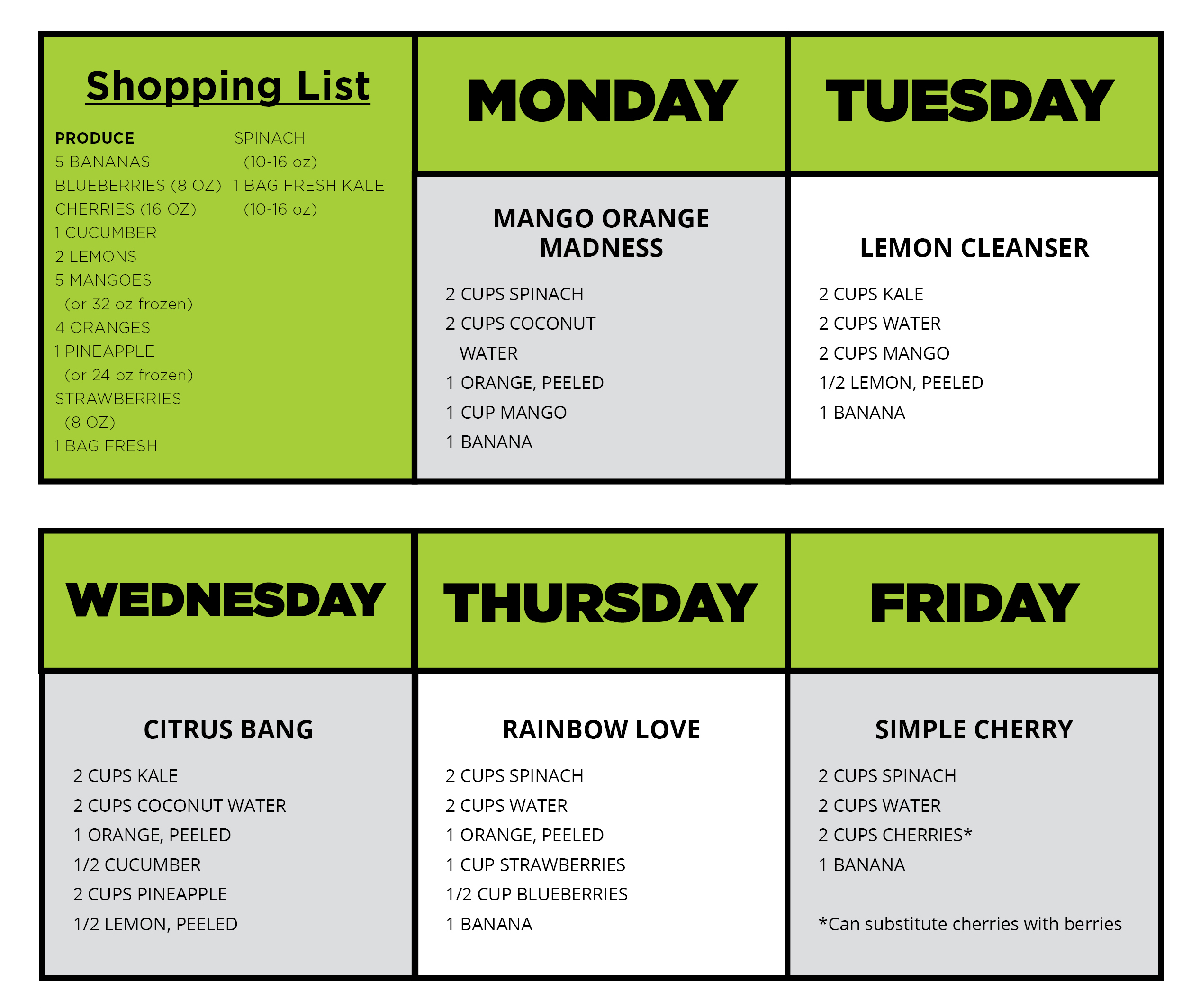 Smoothy Formula